BIZpaye's Commitment to Our Franchise Partners
BIZpaye recognises that the only way we can grow, is to grow together.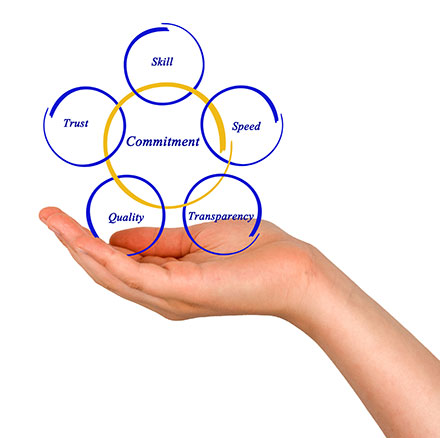 What started as a family business, the BIZpaye business to business trading network which spans more than 4 countries, continues to operate on the belief that our Franchise partners are our family and future.
BIZpaye offers our Franchise Partners a level of personal support and commitment from all areas of the business, from marketing and sales, international and domestic training, administration and more, all designed to ensure you have the support, motivation and tools needed to succeed in this industry.
BIZpaye is a turn key business that is easy to operate
The BIZpaye business model is simple, after completing our initial start up training program; your role will be to recruit as many new local businesses to join the BIZpaye program and to assist them to trade on a daily basis.
Once a business applies to become a member, as a BIZpaye Franchisee you are empowered to allocate your new member with an account number and card similar in all aspects to a credit card, plus an Interest Free Line of Credit and from there, your role is to assist your members to trade within the BIZpaye program.
Each and every time they use their BIZpaye card to trade with other BIZpaye members worldwide, these members will pay a transaction fee for the privilege of using the BIZpaye system.
A BIZpaye Franchise is a business that generates an income for you 24/7 - even when you are not there
It's A Fact, the BIZpaye members that you recruit will continue to trade with other BIZpaye members worldwide, well after you have switched the lights off and gone home for the evening.
What other Business Model offers you an opportunity to achieve a return on investment whilst you are sleeping?
BIZpaye revenue streams are rewarding as we are
BIZpaye understands that a return on investment and beyond is everything when it comes to buying a business.
From this BIZpaye has created a turn key business model for our Franchise Partners whose Revenue streams and return on investment come from a wide range of sources, thus providing security through income diversity.
A BIZpaye Franchise Partner is a person or entity that is granted the rights to operate the BIZpaye system within a defined territory.
Some of the Revenue Streams include;

Marketing Fee's - are generated from the recruitment of new businesses into the BIZpaye system

Transaction Fee's – are generated from each and every transaction made between member businesses within the BIZpaye system

Administration Fee's – Monthly or Yearly fees paid by BIZpaye member businesses

Property Fee's – generated from the sale of property within the BIZpaye system

Franchisee Referrals - generate a residual income for your business by locating and referring other BIZpaye Franchisees for the BIZpaye Network
A decision to become a BIZpaye Franchise Partner will change the way you do business forever
Unlike other industries which are often repetitive and boring, a Franchise Partnership with BIZpaye is a partnership that is one of the most rewarding, fun filled, exciting industries you will ever experience and it really gets into your blood.
From day-to-day trading to those special one-off deals you create, every trade and every deal you do will be different.
BIZpaye Franchise Partner - A step in the right direction
BIZpaye welcomes any enquiries regarding our Partner Franchises, the BIZpaye International team will be more than happy to outline the benefits that await you from our more than 20 years experience in our industry.