About BIZpaye
The BIZpaye Trading Platform is a system so unique it has never been done before in the history of modern day Trade Exchanges.
The BIZpaye Trading Platform is both unique and an industry first, which provides a fairer and more attractive form of trading for business, whilst meeting modern day expectations when it comes to doing business.
BIZpaye provides business owners with a valuable NEW source of "Customers" "Sales" and "Profits".
BIZpaye members have access to a wide variety of systems to assist them generate new business from the BIZpaye website, BIZpaye Marketplace, BIZpaye "LIVE" Directory, BIZpaye Smart Phone App, plus a range of new and exciting technology to make running your business and generating new sales easier than it has ever been before.
BIZpaye members have direct and immediate trading access to thousands of other businesses worldwide via our collaborative agreement with other Trade Exchanges around the World.
BIZpaye is a credit and debit card system that enables businesses to access a variety of goods and services in a less competitive marketplace, offering a range of financial benefits not usually found in traditional markets or offered by other card payment systems.
BIZpaye is a proven system that enhances both the cash flow and customer base of every business and offers a range of unique benefits that can only be found in the BIZpaye system.
BIZpaye International has already established Franchises offices in Australia, China, India, Philippines, Thailand and the USA, with more countries coming online such as Canada, New Zealand, South Pacific Islands, Sri Lanka and Vietnam.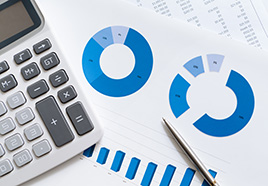 BIZpaye's Mission is to deliver a GLOBAL TRADING PAYMENT PLATFORM that is fair, equitable and highly profitable to all BIZpaye members and to ensure that at all times we are an organization that is both community and socially responsible.
Using a currency known as a BIZpaye Credit, BIZpaye allows member businesses to increase sales, create cost savings, and improve the general financial performance of their business by taking advantage of spare or under-utilized capacities, all of which improve their bottom line profitability.
Therefore, if your business is looking to improve its cash flow, increase its customer base or simply looking for that market edge, then BIZpaye has the solution.
To find out how BIZpaye can help your business, contact us today for an obligation free discussion.