Cash Air Ticket Fees
Please note, all air tickets booked through BIZpaye Holidays are payable in cash, not BIZpaye Credits.
All reference to fees below are payable in cash.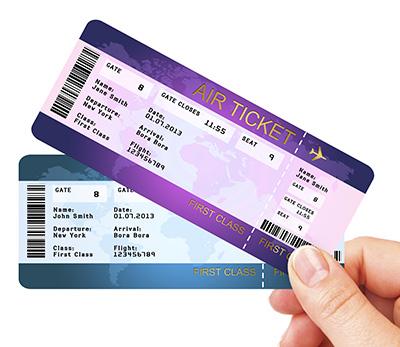 Transaction or booking fees are already long established in the USA, Europe and Scandinavia, and are now starting to appear in Asia, with India, Indonesia and Hong Kong already affected. Some may consider them as friendly as H1N1 flu but unfortunately they are here to stay, and are in effect to a small extent already here in Thailand.
Over the last few years, all the major airlines have started cutting their commissions from 9% to 7, 5, 3 or even ZERO with some, and all agents have to take measures to protect their income. Rather than do this in some haphazard way, we have decided to lead in a small way and declare our charges NOW, and they will be applicable from all bookings made after 1st November 2009.
Please bear in mind that agents are airline NEUTRAL, no longer do we try and persuade clients to use certain carriers. We offer you a complete service for pricing ALL airlines that serve your destination, we can offer you options and thus time to decide what you want, we offer you ticket deadline dates giving you time to pay, and above all we will back this up with excellent service levels.
ALL economy tickets will be subject to a THB 200 ticketing charge (THB 300 in business class)
Airlines paying 7% such as Etihad, we charge NO FEE
Airlines paying 5% only we charge THB 300 for economy and THB 600 for business class tickets, per person.
Airlines paying 3% we charge THB 500 for economy and THB 1500 for business class, per person.
Airlines paying 0% such as Air France/KLM and the low cost carriers we charge THB 500 for short haul flights and THB 1000 for long haul. A fixed business class supplement of THB 1000 applies to all tickets.
ALL refunds will be charged at THB 1500 per ticket over and above the charge required by the airline. Be aware that refunds in Thailand take 3 months to process by the airlines and principle ticketing agents.
ALL transactions on credit card are subject to a fee, 4% on Visa/Mastercard and 5% on American Express through our secure online PaySbuy system. Refunds will also attract the same charges.
Bookings made using our own corporate credit card on your behalf for example on FlyBe or Aer Lingus or BMI will carry a 10% surcharge to cover card and currency conversion costs, plus transaction fee. Airlines charge fees for cards so we have no choice in this.